Over five years of experience with development on multiple platforms and several languages. Collaborator for a few projects on GitHub.
Open in the app.
Skills
Specialty: MacOS and iOS development with the Swift Programming language (3 years of experience). Also able to read Objective-C code.
Web Development: Worked on various web projects, with experience in front-end development (HTML, CSS, JavaScript, JQuery) and in back-end development (PHP, MySQL)
Java Development: Used Java for many projects, including several plugins for the Spigot modded Minecraft server, as well as user interfaces with Java Swing and JavaFX. Familiar with Maven and Ant.
System Admin: Experienced with Linux, Unix, and SSH, as well as setting up a LAMP stack on several cloud platforms such as Amazon Web Service and Google Cloud, as well as on-site systems.
Design: 2 years of experience with Adobe Photoshop and Adobe Illustrator.
Other: Skilled with a version control system called Git, as well as a service that hosts Git projects called GitHub. Version control systems are essential for almost any development project.
Below are some quite noteworthy projects
iOS Projects
CoHO Resource App
Built as a volunteer project for a local non-profit, the City of Hope Outreach, this app is a directory of organizations around central Arkansas for those who may need services like child care, transportation, employment assistance, shelters, etc.
Fast Count
Fast Count is an app built for auditing energy facilities.
While I contributed much to the project, most of the app was built by the project owner, Royer Ramirez. My contributions include helping Royer get started on the project, building the data structures, finishing the email feature (generating CSV and zip file for images), and adding a custom rows feature.
Web Projects
jasperreddin.com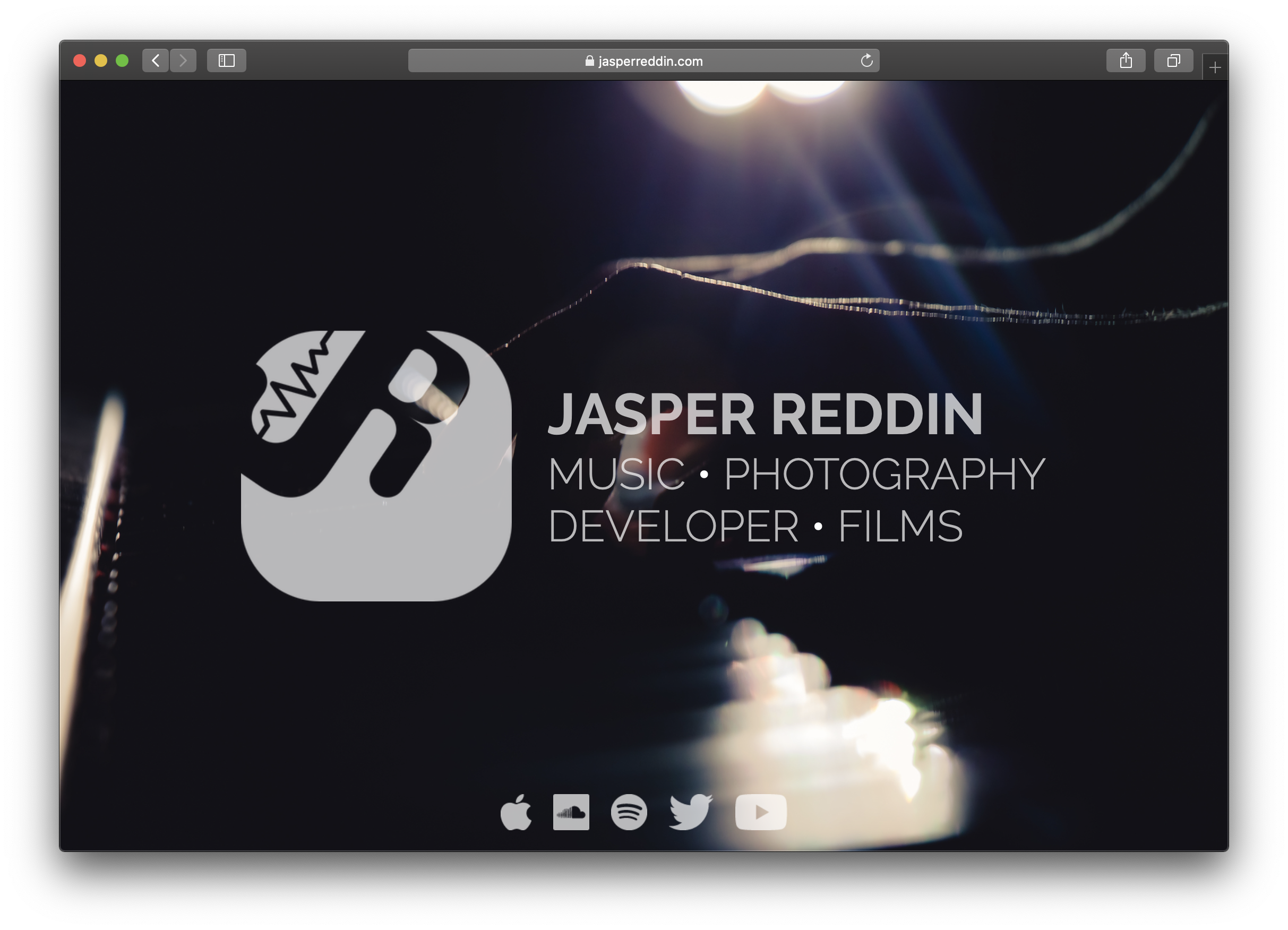 Currently hosted with HyperExpert, this website was built by hand using a basic template system so the site is consistent throughout. Additionally, a PHP SDK is used to connect to my Flickr page to retrieve photo data and display it on the page.
CoHO Resource App
The development of the CoHO Resource App included the development of an administration page to make updating the resources easier.
MakeYourOwn.buzz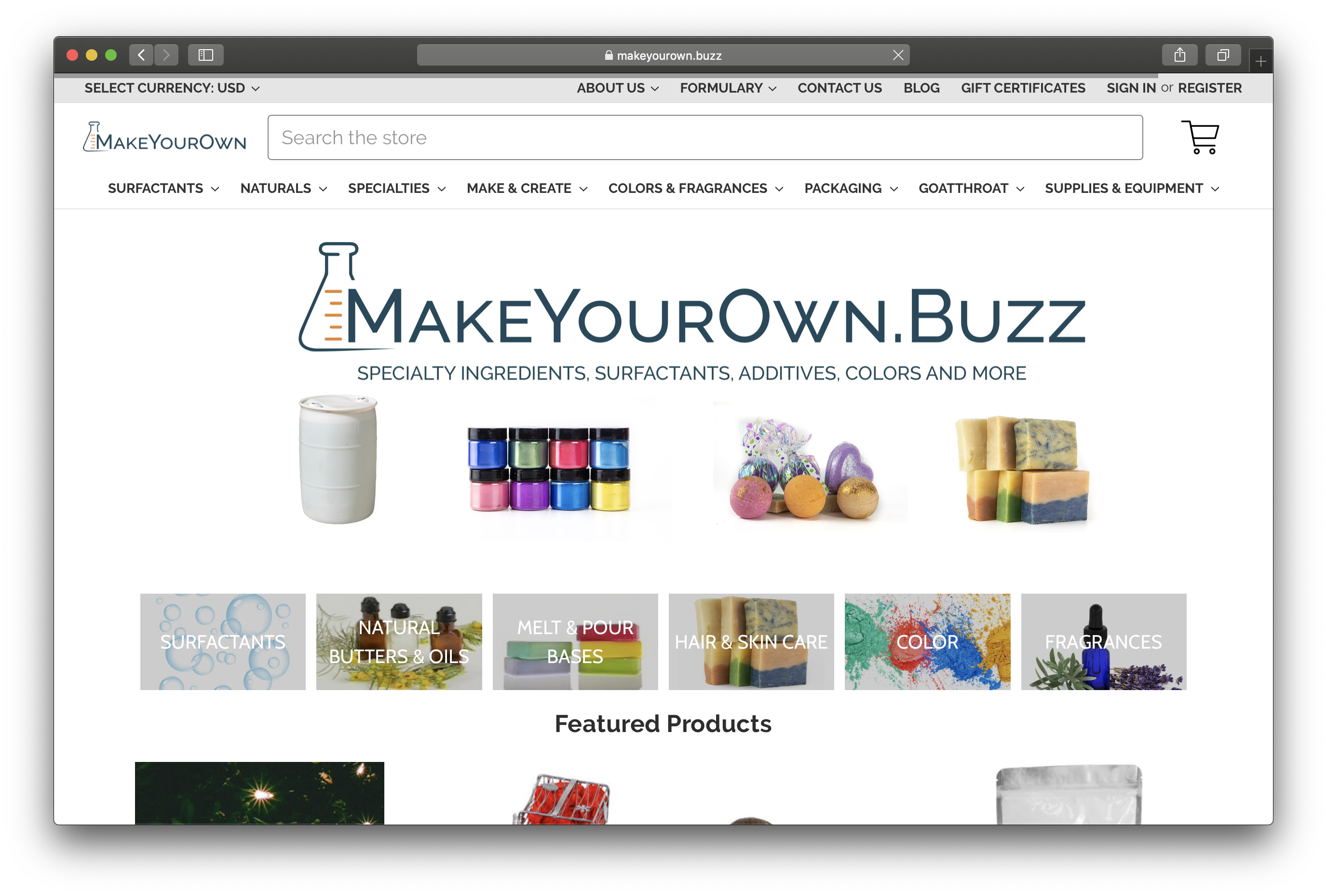 I'm currently working part time as the website technician and product photographer for a local company called Chemistry Connection. They have a website at MakeYourOwn.buzz. Their website is a BigCommerce site running on an old template system. I am currently developing a redesign for their website using BigCommerce's new Stencil template system.
Chemistry Connection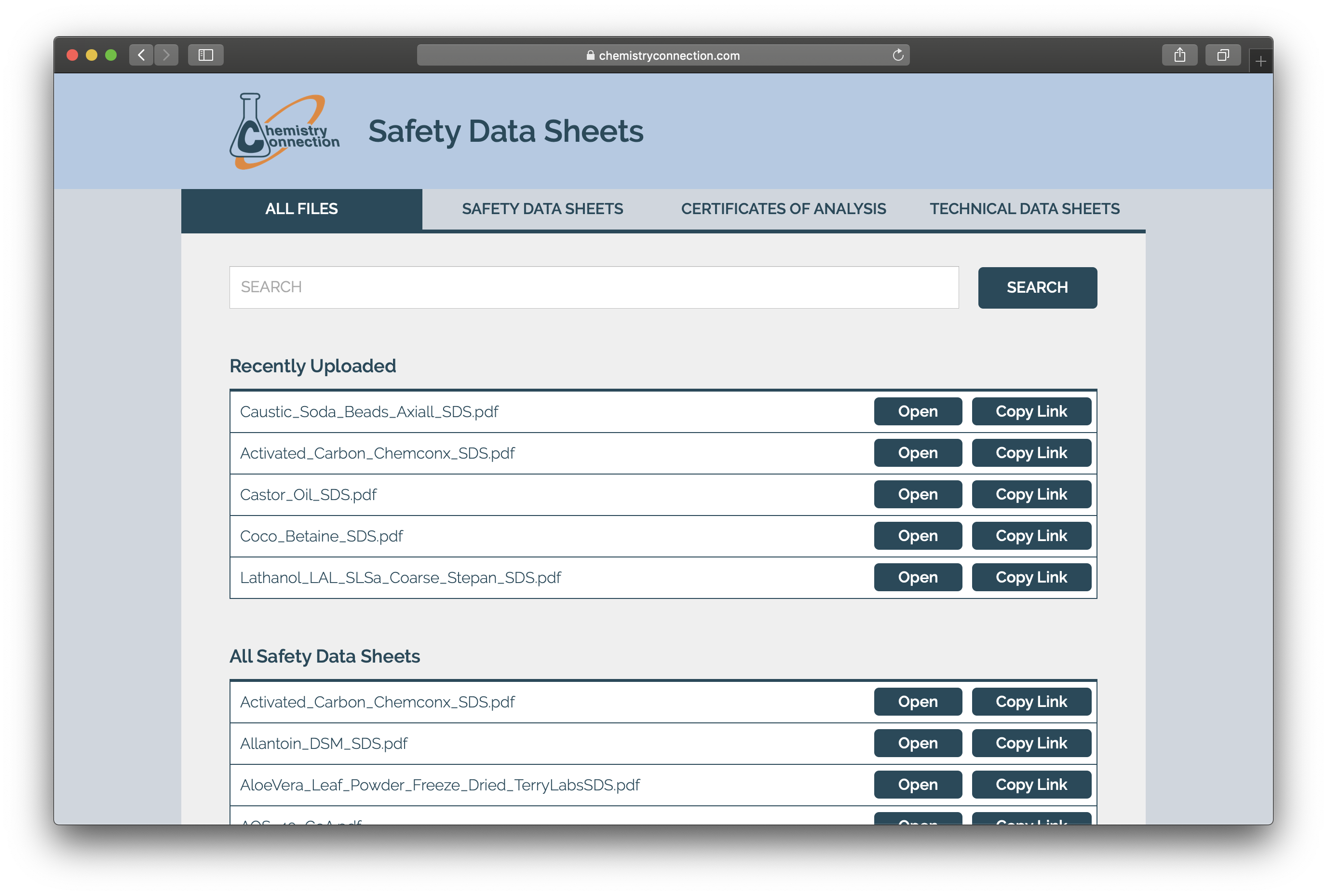 Chemistry Connection hosts a Safety Data Sheet sharing service on an on-site hosted server I set up for them.
Java Projects
10 Essential Tips and Tricks For IntelliJ IDEA
This a video I made for other developers who are new to IntelliJ. Mainly for Bukkit/Spigot plugin developers.
Spigot Plugins
FlareAndQuests
This is a Spigot plugin with a few different features but is mainly geared toward what its name suggests: Flares and Quests.
Flares are items that, when used, drop a chest from the sky with a cool animation, and inside the chest is a set of configurable items. Rank Quests are items that reward players for staying alive for a certain period of time after using the item. Rank Quests were designed to cause players to want to engage in PVP against the player who activated their Rank Quest. A Warzone Item, or WItem, is an item that, when used, executes commands. A Mystery Mob is an item that give the player a random monster spawner when activated.
This is just a project I've worked on, however. I didn't start the project, and I'm not the one selling the plugin on the Spigot community, I just contributed majorly to the development of it. You can view the project on the Spigot Resources page here.
Annihilation DW
Previously DrizzardWars, this plugin is now the only Annihilation plugin in the Spigot Resources. Annihilation is a game mode where players in a configurable amount of teams fight each other and try to destroy their opponents' nexus. Like with FlareAndQuests, I did not start this project, but I have contributed majorly to its developmemnt. The plugin can be viewed here.
AssassinMinigame
This plugin is basically a minigame for Minecraft, but the idea for the minigame was taken from a certain game mode in Garry's Mod called "Murderer". Basically, there is one player called the Assassin , who has to kill all the other players in the game. However, none of the other players know who the assassin is. There is another player, called the Archer, who must use his powerful bow to destroy the Assassin. Assassin is a very fun game. I have even posted a Youtube video of myself and some of my friends playing the game as a showcase for the plugin:
This plugin can be downloaded from Spigot, and the source code can be viewed here.
These are a few out of many Spigot projects I have worked on. Others can be found at my Github page.